How Google Street View is helping Copenhagen tackle traffic pollution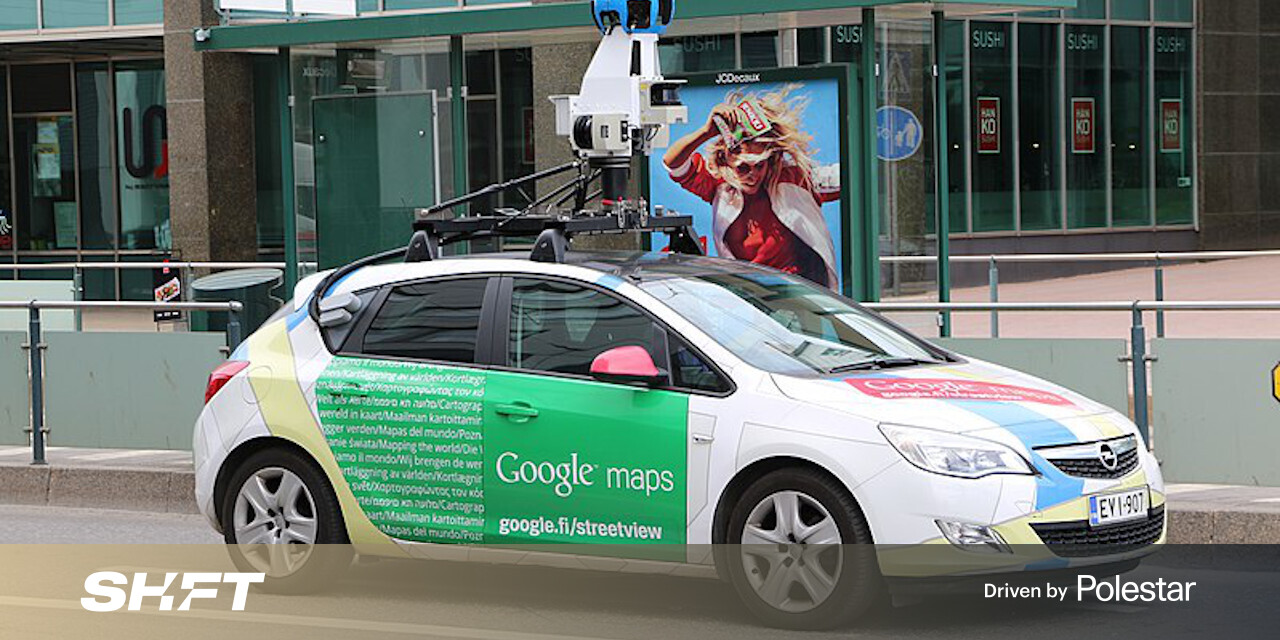 This article was originally published by Sarah wray at Cities today, the first information platform on urban mobility and innovation, reaching an international audience of city leaders. For the latest updates, follow Cities Today on Twitter, Facebook, LinkedIn, Instagram, and Youtube, or subscribe to Cities Today News.
New air quality maps show that Copenhagen's main access roads contain nearly three times more ultrafine particles and nitrogen dioxide (NO2) and five times more black carbon than more residential areas. calm.
The information comes from a project with Google and the University of Utrecht, in collaboration with the University of Aarhus, to collect data via a Google Street View car equipped with advanced equipment for measuring the quality of the air.
A statement from the city of Copenhagen said: "In general, air quality has improved in Copenhagen in recent years, but this trend does not appear to apply to highways and main access roads, according to Google Street View car's NO2 measurements. It is also on the approaches that the concentration of ultrafine particles and soot is the worst.
The initiative is part of Google's Air View project which was launched in 2015 and operates in cities such as Oakland, Houston, London and Amsterdam. Copenhagen was the first European city to join in 2018. Over the past six years, Google has said that Street View cars have collected more than 100 million street-by-street measurements of air quality. The data feeds into Google's free Environmental Insights Explorer (EIA) tool to help cities reduce their emissions.
Hyperlocal data
More detailed information and maps on air pollution are used to help Copenhagen plan the most effective interventions.
The technical and environmental mayor of Copenhagen, Ninna Hedeager Olsen, said: "This is the first time that we get a fine mesh network showing pollution down to street level and on all roads in Copenhagen. The differences become very clear and this gives us important knowledge about where we need to focus our efforts to better plan the city in order to protect the people of Copenhagen from dangerous particles.
The project is also the first time that the city has been able to measure the concentration of ultrafine particles down to street level. These particles smaller than 100nm are not included in official statistics because the EU has not set formal limit values ​​for them, despite growing concerns about their health risks.
In addition, measurements made with the Street View car are sampled in the middle of the roadway compared to previously developed maps and measurements, which are primarily measured at the roadside or on building facades.
The analysis also reveals significant emissions of ultrafine particles near the airport. The Vesterbro area and the city center have higher measured levels of air pollution than other parts of the city, which the municipality says cannot be immediately explained by traffic alone.
Apply some pressure
Olsen said the municipality will use the results to pressure national politicians to have more leverage to reduce polluting cars in the city.
"Christiansborg must give us the tools we need to ensure the health of the people of Copenhagen. Give us the possibility to regulate the traffic, not only on the basis of C02 emissions, but also on the basis of criteria on which types of cars emit the most harmful particles, "she said, referring the possibility of introducing a detailed road pricing system and extending environmental zones to passenger cars alongside trucks and vans which are currently included.
In the meantime, she said the focus will be on limiting vehicles and emissions through measures such as speed reductions and fewer parking spaces, as well as pushing for more cycling and walking paths. away from vehicular traffic and for new child care centers to be located out of the way. polluting roads.
VE in Dublin
Dublin is one of the latest cities to join Project Air View and uses Google's first Street View electric car. A Jaguar I-PACE car has been fitted with Google's Street View technology as well as an Aclima mobile air detection platform that can measure and analyze pollutants such as nitrogen dioxide, nitrous oxide, carbon dioxide, carbon monoxide, fine particles and ozone.
Google plans to launch Air View initiatives in more cities and there is scope to expand its fleet of Street View electric vehicles, but the company has not shared any specific details.
The air quality information from the Air View project will also be fed into the European Commission-funded European Expanse project, which explores the impact of pollution on health and how efforts to measure air quality hyperlocal air can inform policy making.
---
Do electric vehicles excite your electrons? Do e-bikes spin your wheels? Do self-driving cars fully charge you?
Then you need the SHIFT weekly newsletter in your life. Click here to sign up.