Record-breaking academic and business research nominations at the LeicestershireLive Innovation Awards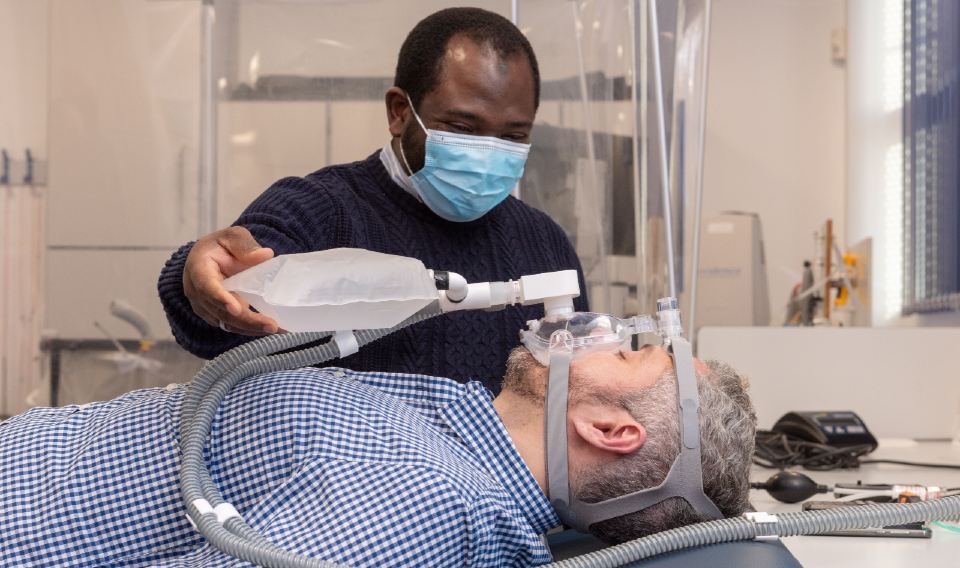 Loughborough University has a record 13 nominations in eight categories at the 2021 LeicestershireLive Innovation Awards, representing the pioneering engineering research and dynamic start-ups that have been launched at LUSEP, the University's science and business park. .
The university's nominees for the LeicestershireLive Innovation Awards are:
Innovation in technology:
Manufacturer of a closed loop system that turns food waste into protein, including sustainable pet food, as well as plant fertilizers. Founded by alumnus Thomas Constant (B.Sc. in Industrial Design and Technology, 2018), BeoBia is a recent graduate of the University's incubator, LU Inc.
Tzuka has designed and is currently developing the world's most durable sports headphones, which will launch later this year. Founded by alumnus Tom Jelliffe (BSc in Geography and Business Management, 2018), the company is headquartered at LU Inc.
Innovation in design:
Shifa Technologies is the medical technology start-up behind ShiVent, an oxygen-efficient off-grid non-invasive ventilator specifically designed for hospitals in emerging economies. The company was started by a doctor from Leicester and four doctoral students from Loughborough and is headquartered at LU Inc.
Tzuka (see Innovation in Technology) is also nominated in this category.
Innovation in the building industry:
3D concrete printing (3DCP)
A notable culmination of the University's resilient infrastructure research, 3DCP is a pioneering technology invented at Loughborough that has shaped the international landscape for large-scale additive manufacturing research for construction.
Innovation in manufacturing and engineering:
Innovation in education and training:
The People Deal is the organizational development consultancy behind the Fairness First Framework ™, a nationally unique, research-based framework that provides organizational development tools and training to advance the organization. equity in the workplace. The company was founded by alumnus Louise Lennon (MSc in Business Psychology, 2019) and is based at LU Inc.
Medical and Health Innovator of the Year:
Alcuris is the assistive technology start-up behind Connec + ™ and MemoHub® – an advanced home monitoring service to extend the independence of vulnerable and elderly people, reassure their friends and families and provide actionable information to local authorities , care providers and families. . The company is founded by Alex Nash (Product Design Engineering MEng, 2016) and is based at the Advanced Technology Innovation Center.
Experts in harnessing the full potential of advanced composite materials and processes in many industrial sectors, HIVE is co-founded by Gerry Boyce (Materials Engineering MSc, 1980) and is based at the Advanced Technology Innovation Center in Loughborough.
Innovation in space:
Transport researchers help reduce fatalities and ease congestion on UK roads by using AI to interpret data provided by satellite technology to accurately identify high-risk routes and provide mapping very accurate black dots from traffic accidents.
University student innovation:
BeoBia (see Innovation in Technology) is also nominated in this category.
Shifa Technologies (see Innovation in Design) is also nominated in this category.
Professor Claudia Eberlein, Dean of Science and Business at Loughborough University, said: "Having so many start-ups and their excellent research and great impact recognized by the LeicestershireLive Innovation Awards reflects the breadth of achievement outstanding achievements of the University during a difficult year. I wish all of the nominees the best of luck for the final.
The winners of the LeicestershireLive Innovation Awards will take place on Tuesday 14e September 2021 at the National Space Center in Leicester. Lifetime Achievement Award and General Innovator of the Year winners will be announced overnight. The main sponsors are De Montfort University, the University of Leicester and Morningside Pharmaceuticals, with the associated sponsors LLEP Business Gateway.