Federal regulators want to strengthen the resilience of the network during natural disasters. Hurricane Ida offers some lessons on where to start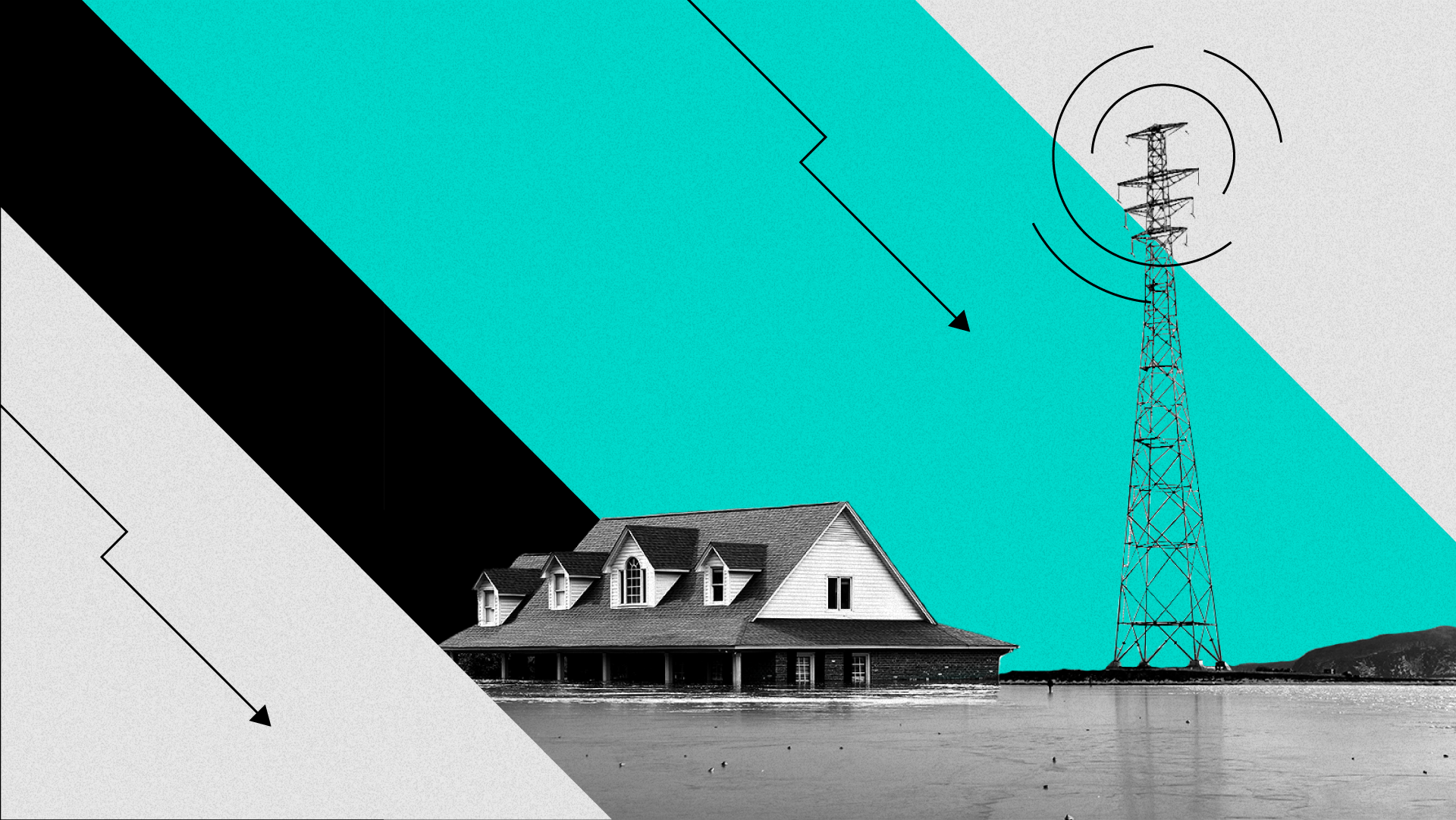 When Hurricane Ida made landfall in parts of Louisiana, Alabama and Mississippi this summer, mobile networks and the Internet were among the first infrastructure to fail.
While experts say it is essential to strengthen the resilience of networks as natural disasters such as hurricanes and forest fires escalate due to climate change, straining telecommunications networks, the problem is rarely a high priority for service providers and governments.
However, it appears that the outages caused by Hurricane Ida increased the emergency level, given the recent Federal Communications Commission decision to review your rules on how businesses should handle communication disruptions. And as pressure mounts to scale up resilience efforts, data from Morning Consult shows the public is more likely to trust service providers than government entities to get the job done.
Ida reveals potential vulnerabilities, disparities in network resilience
Hurricane Ida made landfall in Louisiana on August 29 and was considered the worst storm to hit the region since Hurricane Katrina about 16 years earlier. Louisiana's communications networks were the most damaged by Ida in the United States, with 52% of the more than 2,700 Louisiana-served cell sites out of service by August 30, according to FCC data. Within a week, however, blackouts were down at less than 9 percent across the state.
This is a big improvement over what happened during Hurricane Katrina in 2005, according to an FCC report, when millions of people lost service during both the storm and the resulting flooding, in part due to a lack of coordination and planning.
Regardless, Ida's outages drew sharp criticism from Sen. John Kennedy (R-La.), Who said in a letter to AT&T Inc. CEO John Stankey that the network failure of the company was "unacceptable," noting that first responders, unable to access AT & T's first responder network, were forced to "take to the streets and onto social media to alert people that they should surrender walk to a nearby fire or police station for help ".
A Kennedy associate said in an email that AT&T responded to the senator's letter and questions he asked regarding his service in Louisiana after Hurricane Ida, but added that the response was neither useful or satisfactory. AT&T did not respond to requests for comment.
Representatives of some advocacy groups said that strengthening networks is often not a priority for service providers because it eats away at profits and requires hard work.
"This is something where you have to spend money that doesn't directly contribute to the bottom line," said Harold Feld, the nonprofit's senior vice president for technology policy Public Knowledge. "This is something you have to keep checking and doing. You are never one and finished; you always have to check and make sure, which is why companies just aren't good in the same way most people aren't.
Cable and wireline outages were also high in Louisiana immediately after Ida landed.
On August 31, the FCC said more than 449,000 people in the state were without service, with that number rising the next day to more than 468,000. On September 20, the last day the FCC reported outage data from Hurricane Ida, there were still nearly 65,000 people without service.
While communications services in urban areas were hit hard during Ida, they recovered within days, according to FCC data: for example, on August 30, the parish of East Baton Rouge, which includes the city ​​of Baton Rouge and has the most cell sites. served in the state at 360, lost service at 60 percent of its sites. Corn September 4 this figure had fallen to 1 percent.
It was a similar story in the parish of Orleans, which includes the city of New Orleans and has 348 cell sites. Fifty-three percent of its cell sites were down on August 30, but the percentage of failure was only 9 percent in September 5.
Feld said restoring service and strengthening the network is often easier in more densely populated areas, where the return on investment is more visible.
"It pays for itself and a lot more people are noticing it," he said. "We've certainly seen an improvement since Katrina and Sandy, but you can still spend a week in rural areas without seeing the network come back because you're the last on the list and getting the least attention. "
The wireless industry has championed the resilience of its infrastructure during Ida: In a blog postMeredith Attwell Baker, president and CEO of the CTIA wireless communications business group, said the Gulf of Mexico region network had "proven remarkably resilient." A spokesperson for the CTIA declined to comment further.
AT&T, T-Mobile US Inc. and Verizon Communications Inc. all said in press releases that their service quickly recovered after the hurricane. AT&T said its network was operating at 60% of normal at its worst point, while T-Mobile was at 70% of normal in Louisiana and Alabama on August 30, and Verizon said on August 31 that 85% of its cell sites in the storm's path were in use.
Room for change
The biggest obstacle to keeping networks functioning during natural disasters is the series of power outages that result. FCC Acting President Jessica Rosenworcel said before the vote to review the agency's resilience rules according to which the lack of commercial resources in the main facilities is "the main reason why communication networks have failed".
Having backup power sources, especially generators on site, would be crucial to help networks stay operational, but there is also a desire for better coordination between power companies and telecommunications operators to avoid failures.
Ongoing power outages were particularly disruptive in the aftermath of Hurricane Maria in Puerto Rico. The island is still struggling with a underperforming power grid and widespread blackouts more than four years later. Leo Fitzpatrick, policy adviser at the media advocacy group Free Press, said the disaster should have been the "awakening that should have been the arbiter" of change.
In light of the challenges posed by major storms, polls show the public believes there is room for government and telecommunications companies to do more to improve network resilience during natural disasters.
In a recent morning consultation investigation, a plurality of US adults (44%) said that telecommunications companies do enough to prevent service disruptions during natural disasters, although about a third said the efforts of these companies to protect the service are insufficient. Respondents were less likely to say resilience efforts by the federal government and regulators were the right amount of action, although again, 1 in 3 said government entities could do more.
Strengthen links between the private and public sectors
The FCC vote will also consider whether to strengthen the framework for voluntary cooperation between communications companies, a framework developed by the industry in 2016 that provides for wireless roaming and disaster relief.
The FCC could make sections of this framework mandatory in an effort to foster greater cooperation between suppliers, although Feld said this will require a change in mindset for profit-driven companies.
"It's not about punishing bad actors," he said. "It's about making sure that everyone is cooperating and that everyone is on the same page. And it's going to be difficult because carriers don't easily accept that it's better to have some sort of regulatory oversight to set these standards and provide these coordination mechanisms than to try to do it themselves.
However, the public seems more optimistic when it comes to whether these companies can improve network resiliency.
More than two-thirds of adults (69%) said in the Morning Consult poll that they have at least some confidence in telecommunications companies to provide uninterrupted service during natural disasters. This number is much higher than the share of respondents who said the same for federal agencies (38 percent).
Among other solutions to improve disaster resilience, some have called for improvements to the national 911 emergency call service, which often struggles to manage call volume and can be turned off completely in the event of a disaster. disaster. The transition to the next generation 911, led by the National Association of Emergency Numbers and 911.gov, should resolve some of these issues by streamlining communication between agencies, improving incident mapping and incorporating more redundancies.
"Our ultimate goal is that agencies are never down, especially when it comes to 911 or their call management systems, because if we can't get the calls we can't do much. thing, "said Ashlee Swilling, account manager. at public sector software provider CentralSquare Technologies.
The technology would help avoid problems like those that occurred during Hurricane Katrina, when a tandem switch that helped route 911 calls was cut for 17 days as flooding prevented resupply. fuel. Thirty-eight 911 call centers also went down during Katrina, the FCC has found.
Fitzpatrick said regulators need to establish a "federal floor" through the rule-making process so that wireless companies have at least a minimum standard to which they will be held, noting that state-level deregulation Wireless businesses and utilities could undermine resilience efforts, as some state governments have less power to compel businesses to do what is necessary in their states.
"There is no way that the FCC as a federal agency can do whatever is necessary in a state," Feld said. "Florida has very different needs than California, which will have very different needs from North Dakota."