rozelle interchange urban network by chris fox
the urban network of the rozelle interchange is designed as three landscaped monoliths
Multidisciplinary designer Chris Fox develops an iconic piece of urban art between the ventilation towers of the Rozelle interchange in Sydney, Australia. envisioned as three landscaped monoliths, the project takes root above a new park on the edge of rozelle bay – an area once teeming with dynamic ecosystems that have been transformed over the millennia. previously mud flats and mangrove forests, the site now has industrialized maritime and rail use. in light of such ecological evolution, the integrated landscape network celebrates the history and continuing stories of such a unique place.
rendering © chris fox
echoing past, present and future ecologies with twisted and interwoven shapes
Fox derived his proposed architectural forms from mapping past, present and future ecologies – including ancient indigenous dwellings and modern infrastructure. as a result, the designer the maps generated looping and interlacing patterns that provide a framework for nature to eventually take over. to represent these dynamic shapes, the fox suggests modulated zinc paneling and a torsion steel structure that refers to the turbulent airflow and spatial motions of the vast underground road network below. this living system also houses a pedestrian bridge and greenwall modules that mixes the network into the surrounding parks. combined together, these elements transform the mega infrastructure into a habitat for urban biodiversity.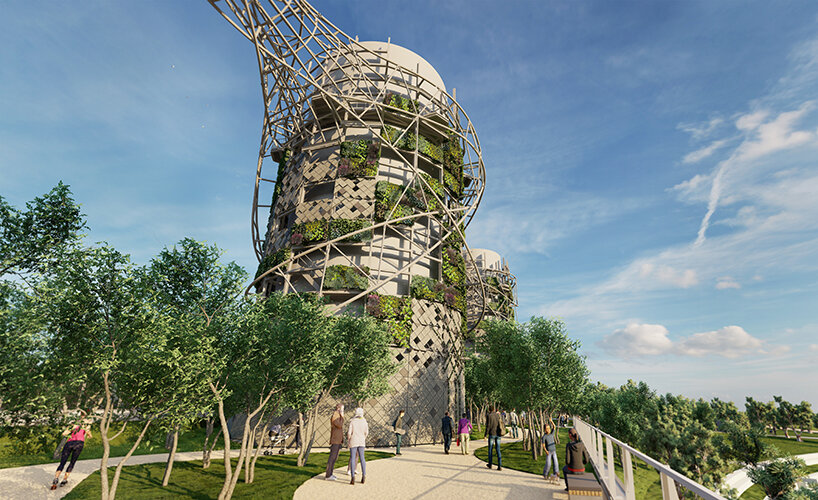 rendering © chris fox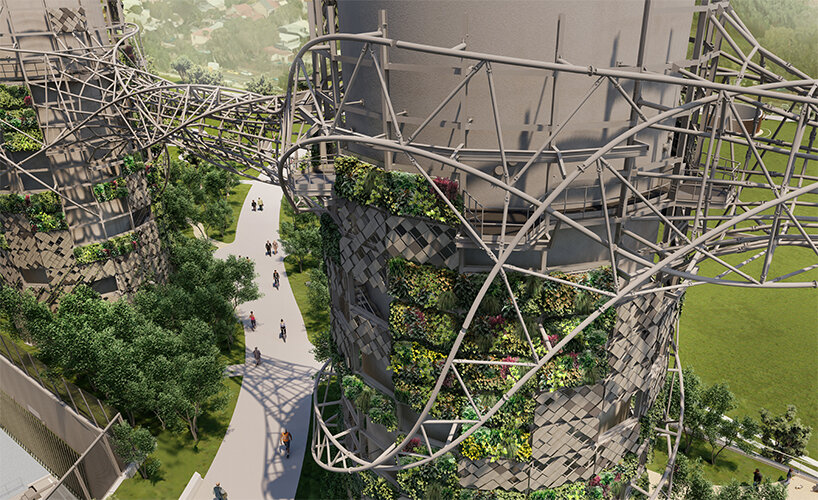 rendering © chris fox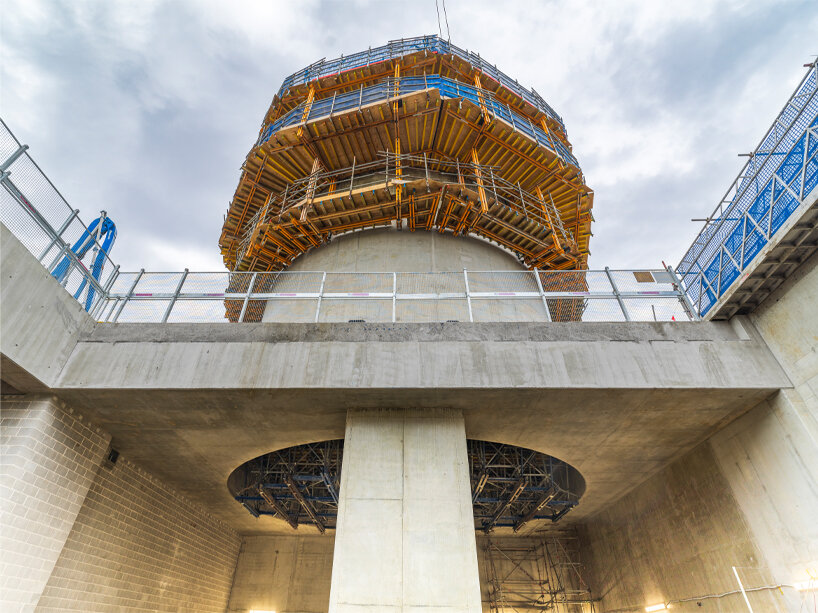 image via utopia vision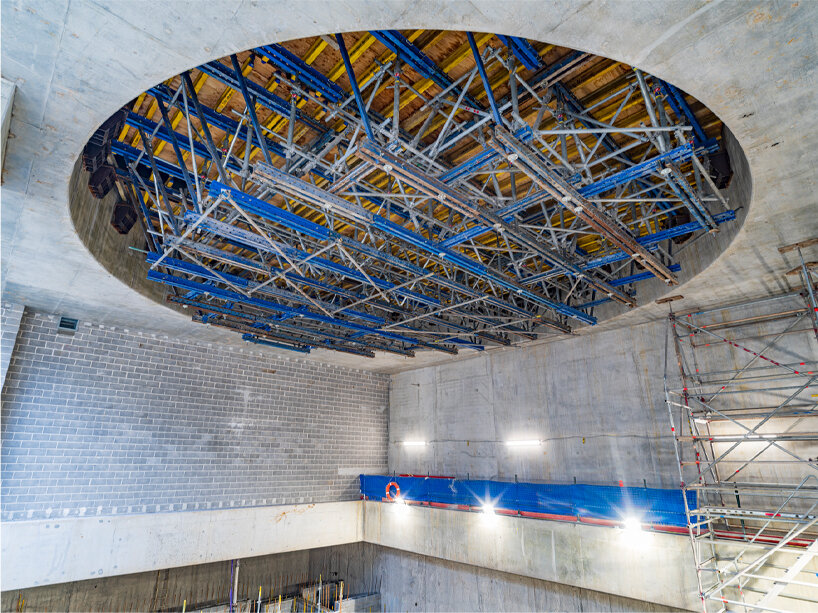 image via utopia vision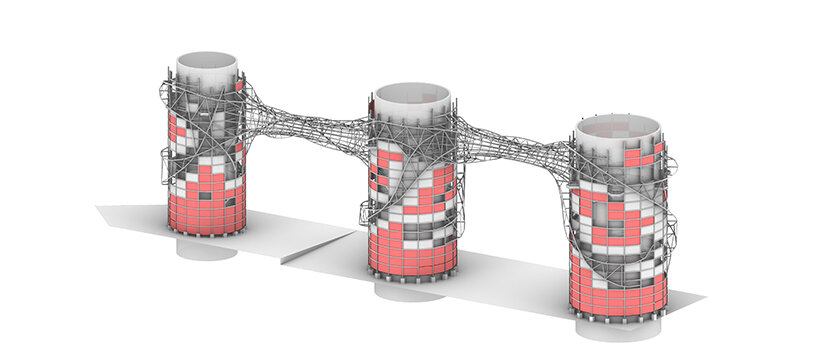 workshop drawing © chris fox, bim.GROUP
project information:
Name: rozelle interchange – westconnex
site: rozelle, sydney, gadigal and wangal land, australia,

customer: joint venture of entrepreneurs john holland CPB (JHCPB) for transport for NSW
construction start Dated: 2019
aim for completion in: end of 2023
artist and designer: studio chris fox
design team: chris fox, tommaso pagani, simon giang, srujan vichare, yuxiao wang, justin van ryneveld, gabriele ulacco
engineer: bollinger + grohmann
engineering team: sascha bohnenberger, csaba böhm, gergely pillmann, matthew tam, gábor boronkay, venkatesh natarajan
shop drawings: studio chris fox with bim.GROUP
steel manufacturers: TSS Engineering
green walls: junglefy