ad hoc committee continues task of reviewing Blount County zoning bylaws | News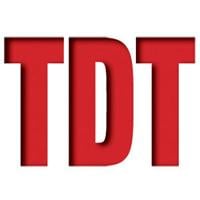 The Blount County ad hoc committee to study the county's zoning and subdivision bylaws viewed presentations from two county experts at its second meeting on Thursday evening.
Continuing its mission to revise Blount County zoning bylaws to mitigate rapid growth and development, the committee invited Blount County Building Director Thomas Lloyd and Director of Geographic Information Systems (GIS ) of Blount County Ray Boswell to speak at Thursday's meeting.
Committee chair Elizabeth Meyers-Rees said Lloyd and Boswell's presentations were crucial in helping the committee better understand the work ahead.
"Both presentations were very helpful to me and I felt they were helpful to other Commissioners," Meyers-Rees told the Daily Times. "It was important, I believe, to understand how zoning regulations came about, how recent they were and the need to address them for future growth."
Lloyd gave a lengthy presentation on the suburb and the urban growth limits of Maryville and Alcoa.
"I want to try to provide a bit of context on what I thought were probably the real topics that might help us focus on the framework of what we're discussing," Lloyd told the committee. "Last month we talked a lot about the suburban area, that's where we see all the development. We're also going to talk about the limits of urban growth because I think it will come back a lot. "
Boswell then explained what GIS is and how it can help guide the committee in the future.
"What GIS is is a combination of advanced technology and mapping applications," Boswell told the committee. "It's the ability to take information from a database and visualize it in the context of a map. "
Boswell gave a detailed demonstration of how GIS can be used to identify areas where urban growth, population density and traffic congestion are currently causing problems in Blount County.
Meyers-Rees was impressed with Boswell's GIS presentation, saying it will be crucial for the committee as it works to reassess the county's zoning laws.
"I think the data that becomes available from Mr Boswell will be the key to thinking ahead, to make sure that whatever projections we are assuming – on population growth, traffic patterns – are realistic. "Meyers-Rees said. "It's important to have a basic understanding of what started as organic growth of towns within the county and the county itself, and the ability now to plan for growth so as not to encroach on certain aspects of this county. . "
After the meeting, Meyers-Rees stressed the importance of the committee's task and expressed optimism that its work will generate greater public interest as the meetings continue.
"Hopefully we will have a larger audience for future meetings, but again, this is a whole new thing," Meyers-Rees said. "It really happened because the only existing zoning bylaws in the county, ever, are 20 years old and appear, if not obsolete, approaching a point where they're going to become obsolete. They need to be dealt with. "