Support struggling students through collaborative problem solving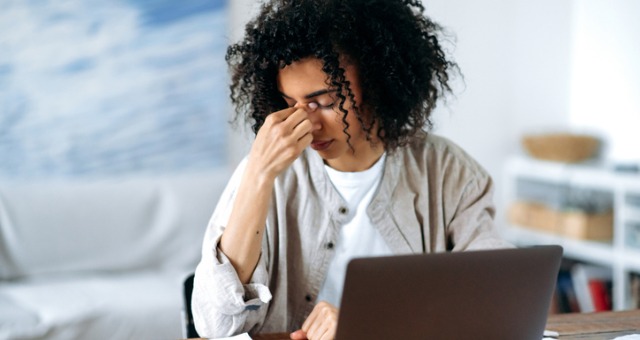 Each semester, professors are faced with students who struggle to complete assignments, understand content, or simply struggle to participate in class activities and discussions. For many, these struggles are tied to low grades, negative perceptions of the instructor and the class, increased absences, and a general lack of engagement. It is not uncommon for professors to misinterpret these students as lazy, unmotivated, or simply unprepared to do college-level work. Professors regularly ask for help, but some students are placed in the university's "student support" system, where their world becomes more complex with emails connecting them to support services like tutoring and counseling, or informing them that they are at risk of failing or not passing a course. While this awareness is meant to motivate and help, there is a very real cognitive and emotional load that can be demoralizing, even debilitating. This is difficult, if not impossible, ground for all of us who really want to see students succeed. Greene (2009) developed a collaborative problem-solving framework as a way to organize, support, and deeply engage students in identifying realistic ways to get back on track and succeed in the classroom. This framework has three steps that can be applied across multiple modalities. The three stages are based on the fact that we are not just disseminating information, but teaching human beings to think about content to develop subject skills, ideas and understanding.
Step 1: Log in to identify the root cause
Meet with the underachieving student and work to identify the root causes of their performance in the classroom. It sounds simple, but getting to the root cause is quite difficult because it positions us to consider different factors, many of which can be personal and can be uncomfortable.
Behaviors/actions observed: Let the student know what you observed and focus on the behaviors, not what you think are the underlying reasons. Ask the student if he agrees with your observations and/or if he has anything else to add or modify.
Look for and clarify the reasons: Ask the student to clarify why these behaviors occur.
To be successful in Stage 1, we as faculty members must be specific in identifying the behavior. This step may also be the first time you speak with this student in a one-to-one setting and provides an opportunity to break down any barriers that may exist while opening up the possibility of conversation.
Step 2: Explain the impact on self and others
Explain to the student how their behavior impacts their success in class and what impact it has on the rest of the class. This is an important step because often the student does not realize that their behaviors can prevent the classroom from being a community of learners, where student voices are heard and learning happens in small and large groups through information sharing. . It may also be the first time the student looks beyond their own learning and sees their own behavior as a negative impact on the learning of other students. Below are some prompts to start the conversation.
"Now that we understand what the issues are, let me explain what kind of impact I think this is having on you, me and the rest of the class…"
"How do you think your behavior might affect others in the class?" »
"Did any of your classmates ask you if you were okay?"
"We have already discussed your reluctance to participate in class discussions, have you reflected on the impact this has had on your learning and that of your peers?"
Step 3: Collective problem solving
Now is the time to develop solutions. The issue(s) have been identified, views and implications clarified, so the stage is set to create an action plan. What differentiates this step from traditional problem-solving approaches is that the student takes responsibility for leading the discussion. Specifically, students strive to identify ways to get back on track. Your job, as an instructor, is to support and guide the student, being honest about their own expectations and what is possible based on the academic expectations of the course. We must remember that most students who meet during office hours or after class expect to be told what to do. This faculty problem solving system for the student does not address the larger problem. It can also further diminish the student's motivation by setting unrealistic expectations and does not solve the problem of how the student got into this situation. Greene (2009) highlights the power of this phase as an opportunity for the student to identify a new strategy that can support them now and in similar future situations.
Teaching is not an easy task, but strong and consistent approaches can help us help students help themselves. With the restrictions put in place in the majority of universities and students perhaps feeling more disconnected from the instructors of their courses, the risks of students encountering various unforeseen obstacles have increased. What we can say with confidence is that today's higher education landscape has reminded us that often the best way to support student learning is to focus on what we can control…and c is what we do in class.
---
David Adams, PhD, is an assistant professor of kinesiology at Cal Poly Humboldt (HSU). He teaches courses in the kinesiology department. His research focuses on improving the movement abilities of children with disabilities, as well as improving the learning experience and academic experiences of students in higher education.
Enoch Hale, PhD, is the director of Cal Poly Humboldt's Center for Teaching and Learning. Dr. Hale has 18 years of teaching experience, 12 of which were in higher education. His research focuses on faculty development, teaching and learning in higher education, and the integration of critical thinking into curriculum, instruction, and classroom culture.
The references
Greene, RW (2009). Lost at school: why our children with behavioral problems fall through the cracks and how we can help them. Simon and Schuster.


Post views:
82