Senator Markey secures resources and support in budget spending program for critical environmental justice initiatives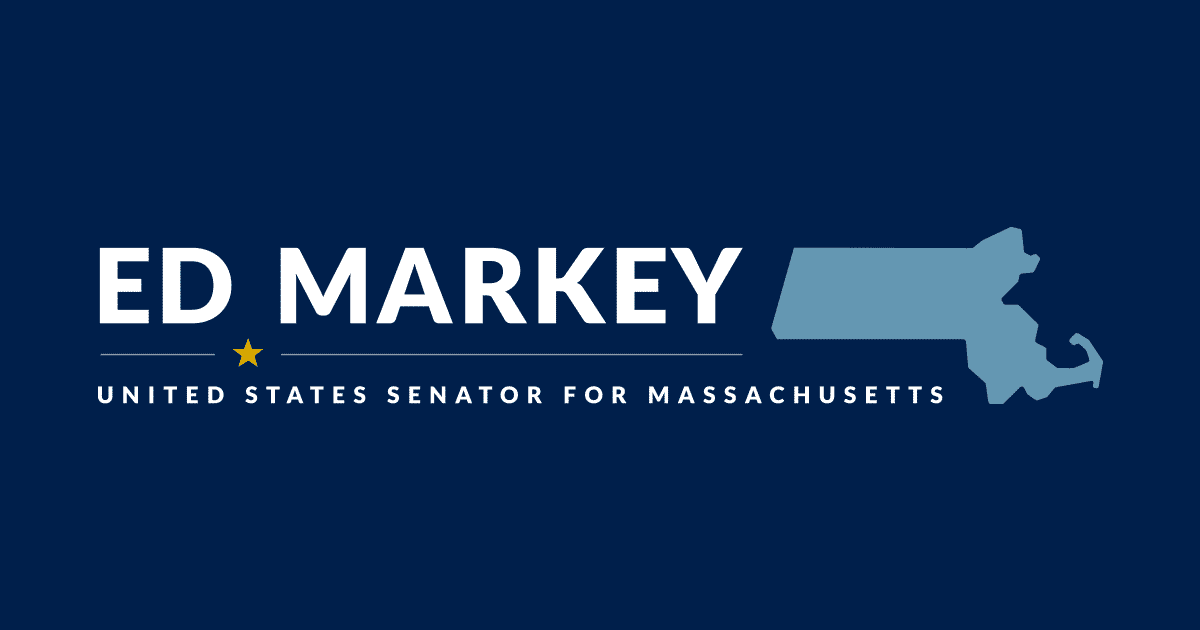 Omnibus spending package includes $100 million for environmental justice programs, historic and transformational expansion of current $12 million initiative
Washington (March 14, 2022) – Sen. Edward J. Markey (D-Mass.) issued the following statement following the Senate's adoption of the fiscal year 2022 omnibus spending plan, which included funding or wording of the report for many of the senator's top environmental justice issues, air quality and climate health priorities.
The provisions of Senator Markey guaranteed in the FY22 omnibus include:
$100 million was announced for Environmental Justice Priorities within the Environmental Protection Agency (EPA) to implement the 2020 EJ Action Agenda, which includes data collection and mapping as requested by Senator Markey. Environmental Justice Mapping and Data Collection Act

The Department of Energy has been instructed to "focus on electric vehicle charging infrastructure that is publicly accessible or available to residents of multi-unit housing, including public and affordable housing, who otherwise would not have convenient access to this infrastructure" and "to increase the deployment and accessibility of electric vehicle charging infrastructure in underserved or disadvantaged communities through grants, technical assistance and community engagement." This aligns with the goals. set out in Senator Markey's statement Community Vehicle Charging Act.

The EPA was asked to "prioritize air quality monitoring systems that produce frequently repeated measurements of pollutants and identify hotspots or areas of persistent high levels of pollutants that are localized and caused by characteristics of a specific geographic location" as part of community-based air quality monitoring. program, as indicated in Senator Markey's statementEnvironmental Justice Air Quality Watch Act.

$10 million included for climate and health funding in the Department of Health and Human Services, which can help "identify potential health effects associated with climate change and implement plans to health adjustment". Senator Markey introduced the Protecting Moms and Babies from Climate Change Act to support grants and a comprehensive strategy to identify climate change risks for vulnerable mothers and babies.
"Storms, floods, heat waves, droughts, wildfires have been supercharged by climate change – caused by the continued and historic use of fossil fuels – and additional efforts will not be enough to ensure safety. people today or in the future", said Senator Markey, chairman of the Senate Environment and Public Works Subcommittee on Air Quality, Climate and Nuclear Security. "All Americans are feeling the devastation of this crisis, but Black, Brown and Indigenous communities face an additional burden: the burden of environmental racism. Historically, these communities have also been denied the resources to monitor and map pollution, protect their health from climate impacts, address past damages, and build a clean energy future. Additionally, without intentional investment in electric vehicle charging infrastructure in environmental justice communities, low-income people and people living in multi-family dwellings will not be able to access the economic and health benefits that electric vehicles provide.
"These credits are a great start, but more can and must be done to create jobs, reduce energy costs, spur American innovation, and put the communities on the front lines that have borne the brunt of the impacts of the climate crisis at the center of our fight. with a focus on environmental justice. Congress must act now to make it a reality by passing the $555 billion in climate justice and clean energy provisions and paving the way to deliver a Green New Deal that will transform our economy and impact the decades to come.
###