MIT study reveals how breast milk cells change over time in breastfeeding mothers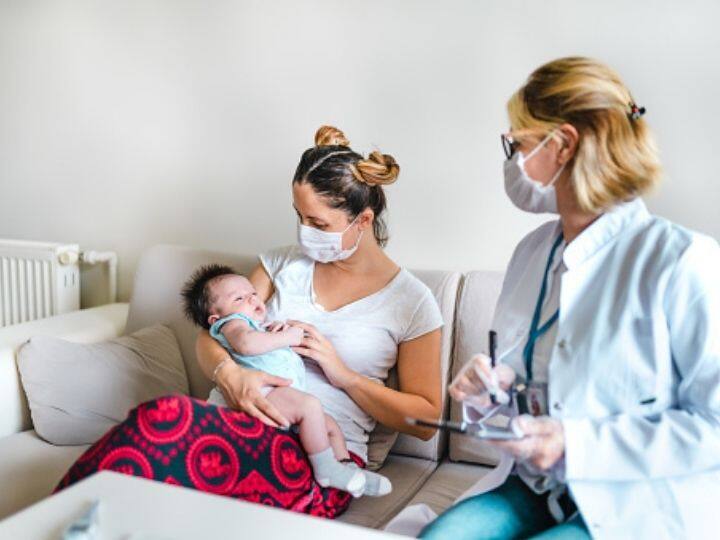 New Delhi: In a first, researchers at the Massachusetts Institute of Technology (MIT) performed a large-scale, high-resolution study of human milk cells. This allowed researchers to track changes in breast milk cells over time in nursing mothers.
The study was recently published in the journal Proceedings of the National Academy of Sciences.
Analysis of breast milk produced between 3 days and nearly 2 years after delivery
The researchers analyzed human breast milk produced between three days and almost two years after delivery and identified a variety of changes in gene expression in cells of the mammary gland, according to the study.
What causes changes in gene expression in mammary gland cells?
Some of the changes in gene expression in mammary gland cells were associated with factors such as hormone levels, illness of the mother or baby, and the mother's initiation of birth control.
In a statement released by MIT, Brittany Goods, one of the study's lead authors, said the researchers were able to take this very long view of lactation that other studies haven't really taken. , and shows that the milk changes throughout the course. lactation, even after years of milk production.
Dynamics of milk production
The study is important because it could provide new ways to increase mothers' milk supply or improve the composition of infant formula, according to the statement.
For months or years after childbirth, human mammary glands can produce more than a liter of milk per day. Since the tissue itself cannot be biopsied or accessed during lactation, it has been difficult to study how the mammary glands accomplish this feat.
New studies have shown that breast milk contains many mammary gland cells, providing a non-invasive way to study mammary gland cells.
Researchers collected breast milk samples from 15 nursing mothers as part of the study. According to the study, each donor provided samples at multiple time points, ranging from three to 632 days postpartum.
Scientists gathered information about changes in mothers' health and lifestyle that occur throughout the lactation period.
Over 48,000 cells were isolated from 50 samples and analyzed using single-cell RNA sequencing. This is a technology that can determine which genes are expressed in a cell at a given time.
What are the 10 types of cells found in breast milk?
Scientists have found 10 types of cells in breast milk. There was a single population of fibroblasts, two types of epithelial cells, and seven types of immune cells. Fibroblasts are the most common cell type found in connective tissue, secrete collagen proteins which are used to maintain a structural framework for many tissues and also play an important role in wound healing. Epithelial cell is a type of cell that lines the surface of the human body.
According to the study, macrophages made up more than half of the immune cells found. Macrophage is a type of white blood cell that helps eliminate foreign substances by engulfing the foreign material and triggering an immune response.
Immune cells appear to express genes that help make the mammary gland more tolerant of the milk proteins they produce, so they don't trigger an immune response. Scientists have also discovered populations of B lymphocytes, T lymphocytes and other immune cells. However, their number was too small to make in-depth studies of their functions. The B cell is a type of lymphocyte that makes antibodies. T cells are also a type of lymphocyte and can play different roles, ranging from acting as "killer cells" by attacking cells infected with a pathogen, to acting as "helper cells" by helping B cells to produce antibodies.
The most abundant cells found by the researchers were lactocytes, which are a type of epithelial cell. A lactocyte is a milk-producing cell in the mammary epithelium. It secretes milk into the alveoli.
Lactocytes expressed many genes for proteins found in breast milk, such as lactalbumin, according to the study. The cells also expressed genes for transporters necessary for the secretion of milk proteins, micronutrients, fats and other components of breast milk.
Two types of lactocytes
Scientists have identified a particular group of cells among the lactocytes, which appear to be the main producers of milk, and another group which plays more of a structural role in the mammary gland.
Scientists have observed that the proportion of lactocytes involved in milk production decreases over time. However, the share of structural aid has increased.
How do prolactin-responsive genes behave in different types of lactocytes?
The study revealed that genes involved in the response to the hormone prolactin became more active in milk-producing lactocytes. Prolactin is a hormone made by the pituitary gland, which causes the breasts to grow and produce milk during pregnancy and after birth.
Genes involved in the prolactin response were decreased in structural lactocytes, according to the study.
These changes may be linked to the changing nutritional needs of infants as they grow, the researchers hypothesized.
Goods said this study paves the way for mapping and better understanding some of the pathways breast milk cells use to accomplish the enormous amount of work they do.
What is the composition of breast milk?
The composition of cells in breast milk and events such as babies starting daycare, starting formula, or the mother starting to use a hormonal contraceptive have been shown to be linked.
Sarah Nyquist, the study's lead author, said there are clearly changes in the composition of breast milk that are linked to these lifestyle and health changes, such as childhood illnesses or controlling hormonal births from the mother.
She explained that these changes in lactation don't necessarily have a positive or negative impact on anyone's health, but they do occur and may lead researchers to better understand how breast epithelial cells produce milk and the types of components that they can produce.
In the future, the scientists aim to conduct studies that could help them find stronger links between environmental factors and milk composition, and also learn more about how milk naturally changes over time. , which could eventually help scientists design better infant formulas.