Google Maps bug shows 'crashed' plane in North Queensland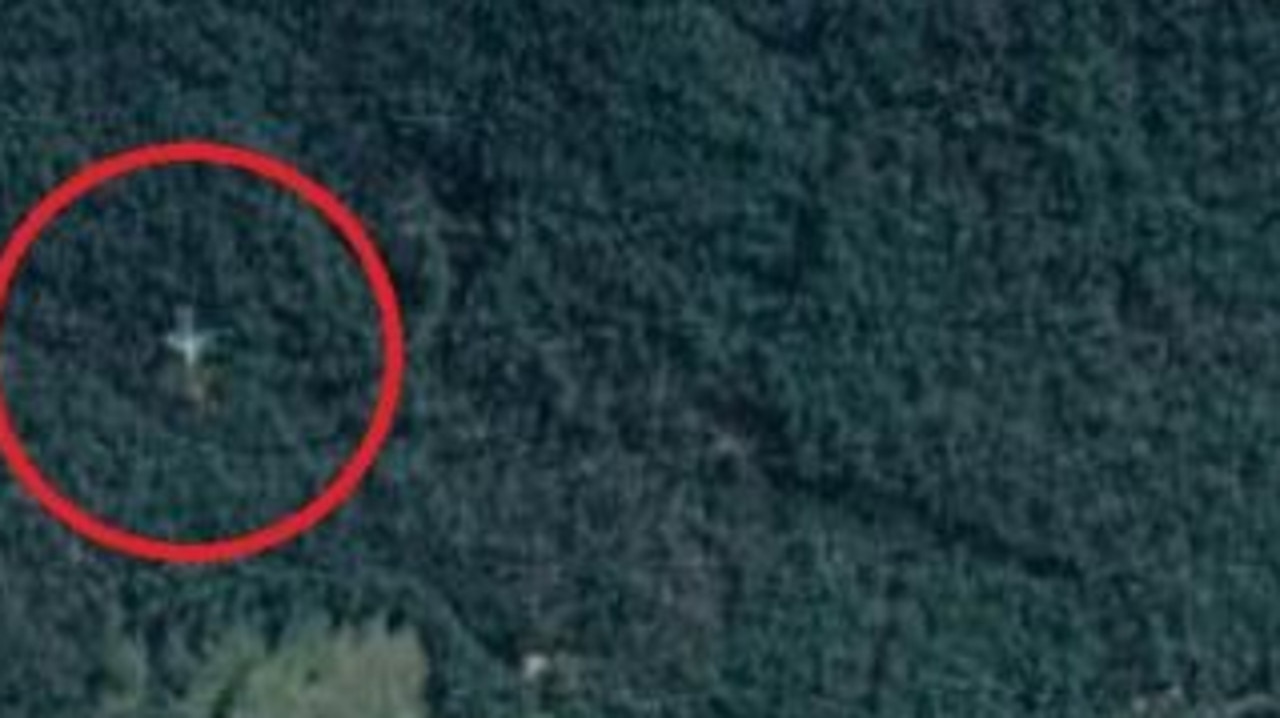 A "glitch" has been blamed for a strange image on Google Maps that appeared to show a passenger plane sitting on a mountain range in northern Queensland.
The plane could be seen in the Cardwell Ranges, but appeared in no way damaged, suggesting it had landed or flown much lower than expected.
The plane was unmarked and not on any known flight path.
But the Civil Aviation Safety Authority said the plane was not a downed plane, and the Australian Transport Safety Board said it was not aware of any downed planes. missing passengers.
"There appears to be a phenomenon called ghosting and this could be what it is," CASA said in a statement to the Cairns Post.
This isn't the first time something strange has popped up on Google.
Last year, a mysterious object was spotted on Google Earth by a Reddit user who believes it was a "crashed UFO".
User dansterdj believed he spotted an oddly shaped object, suspiciously followed by a trail of sand, on Starbuck Island, Kiribati, a Pacific island nation northeast of Australia.
In his post, titled "Crashed UFO on Starbuck Island," the Redditor explained his theory to the 1.6 million members of the popular "conspiracy" Reddit forum. The sunreported.
"Visible on Google Earth showing a massive trail behind the object indicating high speed and a large amount of energy to get this far," he wrote.
His suggestion that the object was a "crash UFO" sparked a flood of comments on the online site where other conspiracy theorists speculated how the strange object ended up there.
"It doesn't feel like an impact as much as it looks like it was rolled or dragged there," one user commented.
In the middle of the Pacific Ocean, it is largely cut off from the influence of human life after Kiribati officials designated the island as a wildlife sanctuary.
This information prompted others to speculate that the object may have belonged to a shipwreck – the long lines of sand indicating where it had been dragged by people.
In 2016, another ghostly image of a plane emerged in Minnesota, USA, with a spokeswoman telling the StarTribune"Fast moving objects like airplanes often only appear in one of the many images we use for a given area.
"When this happens, faint remnants of the fast-moving object can sometimes be seen."
News.com.au has contacted Google for comment.
Originally published as Google image shows 'downed' passenger plane