Google Maps captures a woman standing in the exact same spot nine years apart
A woman is accidentally responsible for creating a 'one in a billion' moment when Google Maps captures her in the exact same spot nine years apart. twice.
Leanne Cartwright was pictured at a level crossing on the corner of Victoria Place with a carrier bag in her left arm in April 2009.
And then, nine years later, the 41-year-old was remarkably captured by Google in the exact same position holding two bags in a similar style in August 2018.
The mother-of-one shared the news on Facebook and says she was absolutely "flabbergasted" by it all.
Leanne, from Carlisle, Cumbria, said: "It's like I'm frozen in time.
"I'm standing on the exact same pad and I still have a bag over my shoulder. It's so funny but so weird."
She added: "People probably think I'm time travelling. I might be the only person in the world they've caught in the exact same place almost a decade later.
"I saw the car the first time, so when it was posted, we went on and had a look. Everyone thought it was quite funny and I didn't mind it at all.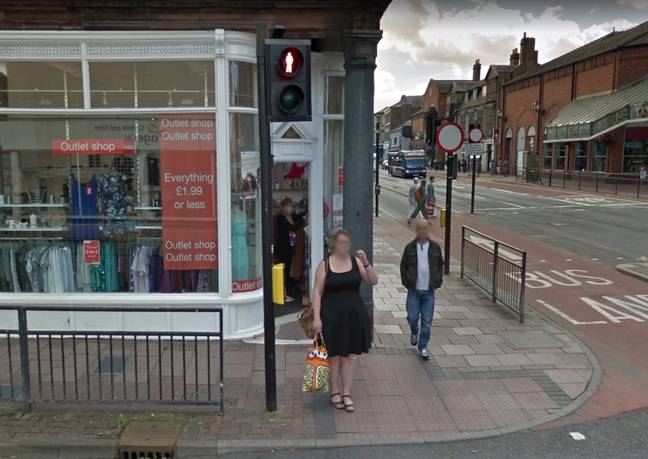 "Richard found the second one while he was at work because he was looking for the first one. He was going to send it to me and then he realized I was back on it.
"When I saw it I thought it was really weird. I hadn't even seen the car at the time so I was flabbergasted.
"We told everyone at work and they thought it was funny. I was thinking of putting it on Facebook because I don't know anyone else it's happened to.
"I got a lot of likes. Someone mentioned I was time traveling. It was fun to read the reactions.
"I'll be watching the car in the future and if I see it I'll have to jump in the same spot. You never know, maybe I'll be there next time. It'll make me smile when I pass by."
Leanne's completely understandable post drew over 700 likes and 20 baffling replies.
Commenting on the post, one person said, "It's actually crazy and cool at the same time."
Another agreed: 'Sorry, that's absolutely insane! as someone else asked, "Isn't that one in a billion odds? Amazing!"
While an observant user said, "Bag in the same hand and also over the shoulder," to which the "time traveler" replied, "I'm a creature of habit."
Well, we sure know who to watch out for when the next batch of Google Maps drops…when it does!